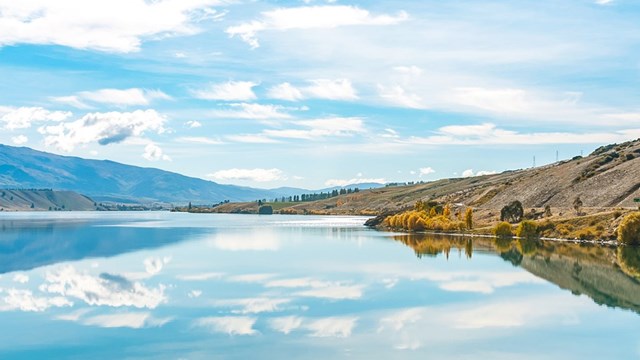 Bell Gully advises Crown Infrastructure Partners on second landmark transaction to be implemented under the IFF Act for construction of the Moa Point Sludge Minimisation Plant
10 August 2023
Bell Gully is pleased to have advised Crown Infrastructure Partners on the second landmark transaction under the IFF Act providing funding to the Wellington City Council for the construction of a sludge minimisation facility at Moa Point (the Project). This is one of the most complex infrastructure projects the Wellington City Council will deliver over the next few years and is a critical component of a much wider waste minimisation strategy and the Council's goal of being a net zero carbon capital by 2050.
The IFF Act allows a nominated SPV to set a levy across a defined set of beneficiaries.  Finance is raised on the strength of the levy and applied towards development of eligible infrastructure projects.  This is the second transaction completed under the IFF Act since its inception, following a precedent set by the Tauranga City Council's Transport Systems Programme in 2022 (TSP), which Bell Gully partner Sarah Anderson-Butler and consultant Hugh Kettle both also advised Crown Infrastructure Partners on.
The innovative and market leading debt financing structure implemented for the Project involved a combination of long-term fixed rate debt, more usual project finance medium-term floating rate bank debt supported by long-dated hedging.  To accommodate this multi-source financing structure, complex intercreditor arrangements were required (including to insulate the long-term lenders from the refinancing risk in respect of the floating rate debt).  This bifurcation structure was achieved by the fixed rate and floating rate debt being issued by separate subsidiaries with on-lending arrangements implemented. 
As the key legal adviser to Crown Infrastructure Partners, the Bell Gully team was led by banking and finance partner Sarah Anderson-Butler in Auckland in relation to the debt financing, Zac Kedgley-Foot in Wellington in respect of the hedging and consultant Hugh Kettle advised Crown Infrastructure Partners in respect of the project and levy documentation.
Banking partner Sarah Anderson-Butler explained, "It's fantastic to be able to support Crown Infrastructure Partners on this landmark and first of its kind transaction, including the development of the bifurcated funding structure which represents a market development for future infrastructure transactions, particularly large-scale transactions requiring multiple capital sources." 
Along with the Bell Gully team, Crown Infrastructure Partners was also advised by Mafic Partners as commercial advisers, KPMG acted as financial advisers and Deloitte as tax advisers on this transaction.  The other advisory roles on the transaction were led by Buddle Findlay partners Daniel Collins and Peter Owles for the lenders, Simpson Grierson acting for the Crown and Chapman Tripp advising Wellington City Council.