The report recognises lawyers who are setting the standard for the legal industry in a variety of areas including responding to the challenges of COVID-19, diversity and inclusion, climate change and technology adoption.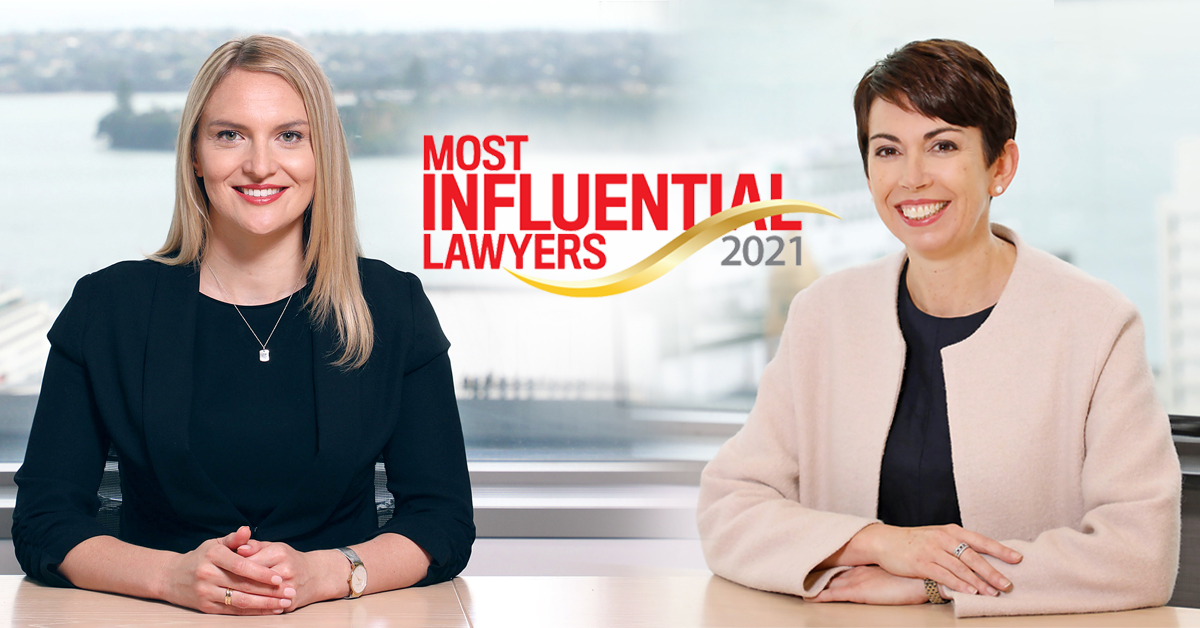 Anna Buchly was named among the "change-makers", lawyers who have been leaders, innovators or catalysts for positive change in any area of the profession. Angela Harford was included in the "young influencers" category, next generation lawyers who are making their mark as positive influences on the industry.
Anna is one of New Zealand's preeminent corporate lawyers, leading numerous multi-billion dollar transactions over recent years. This includes advising Bentley Systems on its US$1.05 billion acquisition of Seequent and EQT Infrastructure IV Fund on its NZ$1.49 billion acquisition of NZX-listed Metlifecare by way of scheme of arrangement. Anna's leadership around diversity and inclusion has been widely recognised, notably winning Managing Partner of the Year at both the 2019 and 2020 New Zealand Law Awards and the Hunter Campbell Diversity and Inclusion award at the 2020 INFINZ Awards.
Angela is one of Bell Gully's newest partners, promoted to the partnership in 2019. Angela continues to grow her busy Wellington corporate, commercial and infrastructure practice, advising public and private sector clients on a broad range of corporate and commercial matters. She regularly advises public sector entities on major procurement and tendering processes and significant and high-profile projects. As one of our graduate recruitment partners and involved in our Kōrero Tahi lawyer development programme, Angela is also heavily committed to supporting the next generation of lawyers coming through. Angela was recognised at the 2020 New Zealand Law Awards, winning Young Private Practice Lawyer of the Year.
Congratulations to all those named this year. The full list can be viewed here.​​